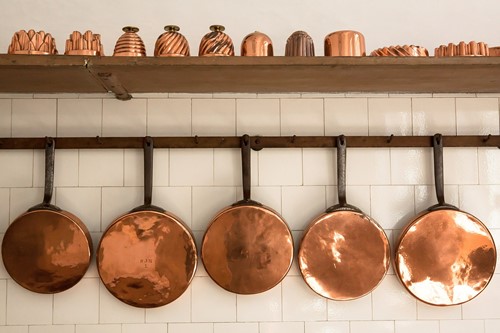 Image by Thanks for your Like • donations welcome from Pixabay

One of the most untapped storage resources in your home is your vertical space. This valuable real estate can allow you to store items off the floor, reducing clutter and making your items more easily accessible for use. Looking for ways to maximize the storage space in your home? Check out these vertical storage tips.
Pick Furniture that Has Versatile Shelving
When picking furniture items for your room, avoid shorter pieces and go for ones with a lot of height and versatile shelving. Since these pieces will already be taking up valuable floor space, why not use them as your storage? Find pieces that have shelves and cubbies to hold baskets and other large items to keep them neat, organized and out of the way.
Opt for Mounted Items in the Kitchen Whenever You Can
If you are someone who constantly uses your can opener or always wants to have paper towels at the ready, consider mounting options instead of freestanding ones that can take up counter space. If cupboard space is a problem, put up some hooks on an open wall and add some decor to your kitchen by hanging your nice pans. Stainless steel and copper pans can add a metallic accent that can really bring some unique touches to your decor.
Clean Up Closets with Over-the-Door Hangers
Closets can be the ideal place to make the most out of your vertical space. If you have a lot of shoes, ties, scarves or accessories, consider using the inside of your door to store these. You can find over-the-door hangers in a number of sizes that can accommodate almost any items you need to keep organized and make more easily accessible. Over-the-door organizers can also be of great use in the bathroom, where you can store your bath, facial and makeup products without cluttering up your counter or shower.
Use Hooks Instead of Bulky Clothes Racks
Coats towels and other items that need to be hung up can take up a lot of space, especially when you use a bulky coat rack or shelving unit to hold them. Instead, place hooks directly in the wall so that they can give you more space to walk around and take advantage of unused wall space. If you have limited wall space in your bathroom, mount some hooks directly below a window to keep your towels up and out of the way.
Maximize the vertical space in your home to take advantage of storage space you may have never considered before by trying the few tips above. You will enjoy a more clutter-free and organized home in the end.